Update: 28th April 2021
After several months of protracted discussions, the Falkland Islands Communications Regulator has provided a final opportunity for non-resident lifetime, VP8 licence owners to have their VP8 callsigns revalidated. The Regulator issued the following direction on the 27th April 2021.
---
Notice of Direction made by the Falkland Islands Communications Regulator addressed to those who hold or have held Falkland Island Amateur Radio Licences typically identified by call-signs with a VP8 prefix.

Pursuant to Regulation 10 Communications (Radiocommunications Licensing Procedures) Regulations 2019 the Falklands Islands Communications Regulator hereby directs and gives notice to all holders of Falkland Islands radio licences falling in the following categories:

Amateur Radio Licence Full Lifetime

Amateur Radio Licence Restricted Lifetime where:

The licence has been granted on terms where no termination date has been specified and/or specify that the licence may be terminated on notice;
Who wish to carry on the activities permitted by their licence; and
Whose licences were not revalidated in the calendar year 2020

that they must apply to revalidate their licence by 31 Aug 21.


Anyone seeking to revalidate a licence must complete an 'Application to Revalidate a Radio Licence' form and submit it by email to the Falklands Islands Communications Regulator on or before 13 Aug 21.

The 'Amateur Radio Licence Application' form is available either to download from the Falklands Islands Communications Regulator's website http://www.regulatorfi.org.fk or in print form from:

The Post Office, Stanley, Falkland Islands; and
The General Post Office Mount Pleasant, Falkland Islands.

Please take notice that –

Any licence that is not re-validated in accordance with this direction will be deemed to have been terminated on 1 Sep 21 and in such circumstances
The former licence holder must not carry on any of the activities that were permitted under the terminated licence; and
If the former licence holder wishes to carry on any of the activities permitted under the terminated licence they will have to apply for a new licence.

This is the third and final opportunity to seek revalidation. The Falklands Islands Communications Regulator cannot guarantee that any particular call-sign remains available. In circumstances where revalidation is sought for a licence with a call-sign that is no longer available a new call sign will be issued.
New long-term licences will only be issued to individuals who meet the appropriate residency requirements. Full details are available on Falklands Islands Communications Regulator's website.
---
Update:  16th February 2021
I sent an email to the Falkland Islands Communications Regulator concerning the complaint I made back in December 2019 which can be seen below.
"In your last email, you stated that you had forwarded my complaint to the Attorney General on December 16th 2020 as required by the Complaints Policy. It is now 16th February 2021.

I am disappointed that two months later I have not heard anything further about the status of the complaint. Section 10f of the complaints procedure outlines the process which involves several internal steps totalling a maximum 14 days to approach resolution.

I perfectly understand that this complaint is of low-priority for the Attorney General's office compared to other issues he has to attend to, but this is very important to those VP8 licensees who had their licences cancelled and might need revalidating in the future.

In your last email it was stated  that "I see no value in publishing a Complaints Procedure if it is not followed" with which I wholly concur.  Not following the published Complaint Policy highly devalues all the efforts and cost of the Falkland Islands Government in creating  the new Communications Ordinance.

I am still seeing questions from non-resident VP8 licensee holders about who they should contact about revalidation. This demonstrates that some licensees around the world missed all the original publicity about revalidation which was to be expected. It is regrettable that one of them was from a 1982 war veteran who is planning to come to the islands for the 40th anniversary celebrations in 2022 with a wishes to operate amateur radio from the islands.

As there has been a two-month delay in responding to this complaint and combining this with the possibility of future requests for revalidation, I would now hope that consideration is given to cancelling the end of revalidation policy for non-resident VP8 licensees. After all, there is a tiny amount of work required to restore the few VP8 licensees who have yet to have these licensees revalidated. There was no time limit placed on revalidation activity as the result of my successful Notice of Appeal

Could the appropriate office please let me know when I can expect resolution?

Regards"
---
Update:  18th January 2021
I sent the following email to the Regulator on the 18th of January 2021.
"I raised the attached client complaint one month ago which remains unacknowledged. I am happy to take into account that the impact of the holiday period could possibly delay such a response, but I would have expected to receive one by now.

Acquiescence to request represents a miniscule amount of additional work for the Regulator's office but, if not, could result in a life-changing issue to any VP8 licensee that has not seen your statement.

I would again request that you acknowledge and act on the complaint as detailed in your published Complaints and Appeals Policy.

Regards"
---
Original complaint
: 16th December 2020
Clause 1a of the recently published document, POLICY FOR COMPLAINTS AND APPEALS AGAINST THE REGULATOR, states that individuals can make a complaint about a Falkland Islands Communications Regulator (the Regulator) decision.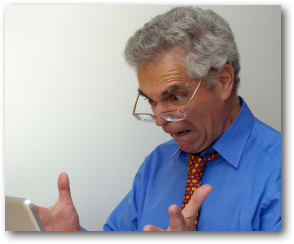 I wish to complain about the Regulator policy concerning a particular aspect of the revalidation process of non-resident lifetime VP8 amateur radio licences.
The basis of the complaint is that the Regulator's actions are contrary to Principles stated in the Regulator's web page entitled "Regulatory Principles".
Background
In September 2020 the Regulator settled out of court in respect to the cancellation of my Falkland Islands non-resident VP8 lifetime amateur radio licences. As a consequence of this decision, it was agreed that any other VP8 licence holder in a similar position would also have their licences revalidated and restored.
I am aware of other VP8 licences having been successfully revalidated and restored following the publicity created by myself and others among the world's radio societies, chat rooms and personal contacts.
The Regulator's subsequent actions
On December 15th 2020, the Regulator sent out the following bulk email with an obvious typographical error concerning the expiration date:
"You have received this email because you have been in contact with the Falkland Islands Communications Regulator in the last three months.

As a result of an Appeal, the Communications Regulator extended the period of revalidation to 15 Dec 21 to enable those who felt that they were entitled to a lifetime Amateur Radio Licence to apply. Revalidation has now finished, and all future licences will be issued under the terms and conditions for Amateur Radio Licence governed by the Communication Ordinance 2017.

Please pass this information on all your colleagues in the Amateur Radio world. Thank you."
The date typo was quickly corrected following my email notification of the issue and posted on the Regulator's web site.
Basis of the complaint
The existence of a regulator-created deadline nominated by the Regulator for when the VP8 licence restoration window would end has never been made public.
We have never been notified that such a deadline had been agreed.
The deadline has never been published either privately or in a press release.
Although the creation of a deadline for the restoration window is not unreasonable, the process adopted by the Regulator is unjustified and does not accord with the Regulator's own published operating guidelines.
The success of the extended revalidation process would always depend on extensive publicity by VP8 licence holders as the quality of the Regulator's VP8 database was extremely poor. The Regulator would not be able to contact all overseas VP8 licence holders without the help of the amateur radio community.
One Principle states that the Regulator must –
"Explain the grounds and give reasons for taking action, and will usually give notice of any action – unless to do so would undermine the regulator's ability to act."

No such notice was ever provided; either at the time of creation or repeated nearer to when the deadline date.
Complaint Expectation
We consider that there are several non-resident VP8 licence holders who are still unaware that they can have their VP8 licenses revalidated and restored.  The time allowed by the Regulator is insufficient to ensure all affected licensees are aware of their ability to revalidate their licences.
The Regulatory Principles web page also states that the Regulator will:
"Be proportionate and consistent in making judgements."
As we are talking about only a few VP8 licences, the policy adopted could be considered to be far from proportionate.
I expect that the deadline date of December 15th 2020 to be retracted and a date of 15th June 2021 be adopted.
Please acknowledge the receipt of this complaint.
Thank you.
Chris Gare G3WOS VP8WOS